Automation
Traffic barriers and sliding gates are perimeter security systems which provide complete security and control over traffic flow in various environments. The simple design of the system makes it user friendly and easy to install. These systems are designed with a high level of safety features complying with international safety standards.
Sliding Gates
Sliding gates are electrically operated steel structure. They can be Bi-parting or single parting. The gate slides over the bottom rail and the drive to the gate is provided by electrical operator. The gate is supported by vertical steel column on both sides. Safety features like photo cell, warning lights, safety edge, soft – start / soft – stop and emergency battery back-up are integrated with the sliding gates.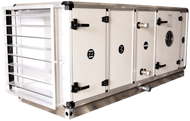 Industrial Rolling Shutter
Rolling shutters are vertical coiling metal door barriers at the entrance or exit in a building or room. They are insulated, Single Skin, and can be offered as either Fire-Rated and Non-Fire Rated. The basic design consists of horizontal slats, Side guides, bottom bar, barrel assembly and hood cover. Stainless steel, regular steel or aluminum are the available materials used for rolling shutters. The shutters can be motorized or manually operated. Industrial rolling shutters are ideal to use in most types of warehouses and factories.
About Maintenance Services
Dasmal International extends its product offerings for maintenance services as well. This applies for all products supplied and installed by either our company or any other. No matter what the brand of doors, automation and material handling is, we are able to offer a professional and quality assured 24X7 maintenance service.